Are you struggling to maintain, let alone increase throughput for your pilots in training?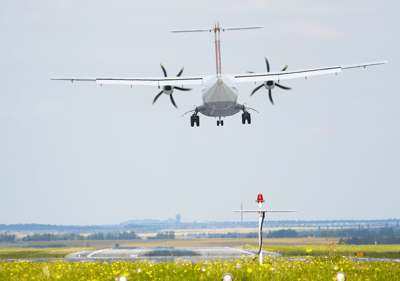 Between down days, unplanned changes, and real-life problems, your trainees may be lagging on their required hours and losing out on the ability to begin a profitable career as a pilot.
Not to mention the hours you lose tracking everyone down, attempting to reschedule training sessions and make the most of the time slots you have available. With all of that happening you are missing out on the next flight of pilots who are ready and able to begin their training - which of course means you are feeling it in your bottom line.
Increase Training Throughput Rates
Every pilot training program relies on the ability of the trainees to make it through the program in order to be profitable. Each trainee represents hundreds of training hours required to get a pilot certified and in the air. If you knew which part of your operations could be improved to shorten the time taken to achieve program completion, you would make those improvements, right?
That's exactly what we did! We figured out where flight schools could improve their processes to positively affect their bottom lines. With that information and our knowledge of delivering high quality, efficient and effective training, we created an easy-to-implement, yet comprehensive platform that will make increasing throughput rates feel like it's on autopilot!
We've taken the parts of your business model that can be automated when it comes to your trainers and trainees, and created a powerful platform that uses the same proprietary algorithms as our large customers such as Boeing, United and American Airlines.
Fox for Flight Schools will help you achieve a more efficient training program while increasing your bottom line.
If you'd like to learn more about how you can increase your throughput rates by automating your training processes, so that you can get back to training the next class of pilots - click here to schedule a call.