Here at Britannica Knowledge Systems, we just love a good challenge. So after launching our new 'Fox for ALL' approach with specialized aviation-industry presets and quick onboarding tools, we decided to see how quickly we could get our latest customer, Pacific Sky Aviation, up and running with Fox.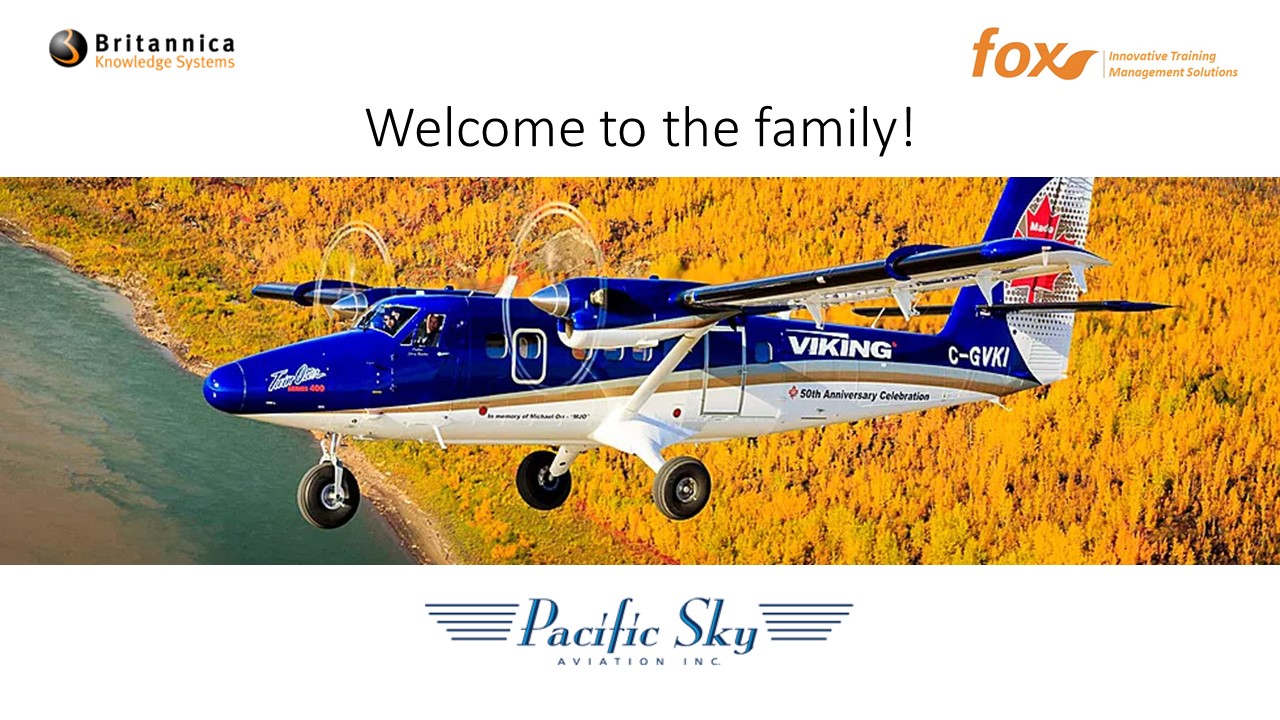 In January 2019, Pacific Sky Aviation made the decision to implement Fox to manage and simplify all their training operations, including resource allocation, scheduling, pilot training records, qualifications and learning.
Naturally, Pacific Sky Aviation were eager to implement Fox as quickly as possible to improve the delivery and effectiveness of their Twin Otter and CL Water Bomber training programs, and Britannica was eager to help them.
We challenged ourselves to get our latest customer on board within one month of project kick-off. Thanks to our new, ready-made onboarding tools and Pacific Sky's motivation, a little over three weeks was all it took for our latest happy customer to fully implement and start reaping the benefits of Fox.
In just the first quarter of 2019, the 'Fox for ALL' approach has drawn various organizations to choose Fox, including Singapore Flight School and Pobeda Airlines of Russia.
Our new approach was developed following the extensive knowledge we gained serving our large aviation customers including United Airlines, American Airlines, Boeing, ANA, British Airways and LATAM. It combines proven solutions, easy self-onboarding and management tools for data migration and integration.
With scalable pricing models, cost-efficient shared cloud services and tiered support packages, Fox is now within easy reach for airlines, flight schools and aviation training providers of all sizes!
Contact us today for more information and a free demo >>